Re-Opening Higher Education — Motivations and Fool's Gold
May 29, 2020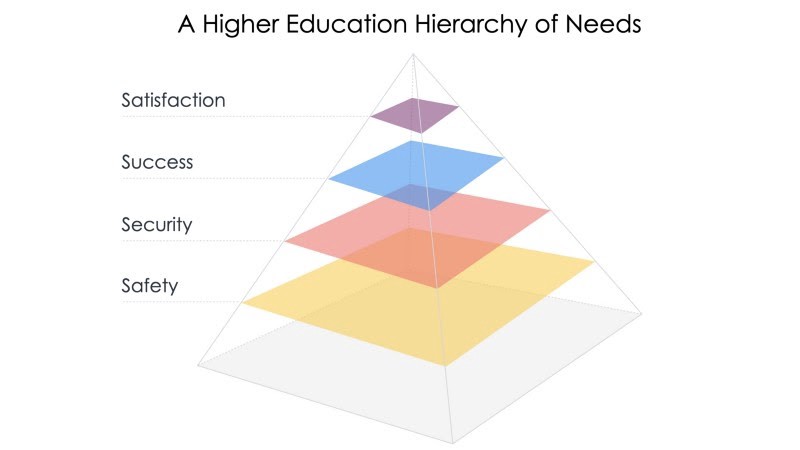 A framework for understanding and acting on student's new motivations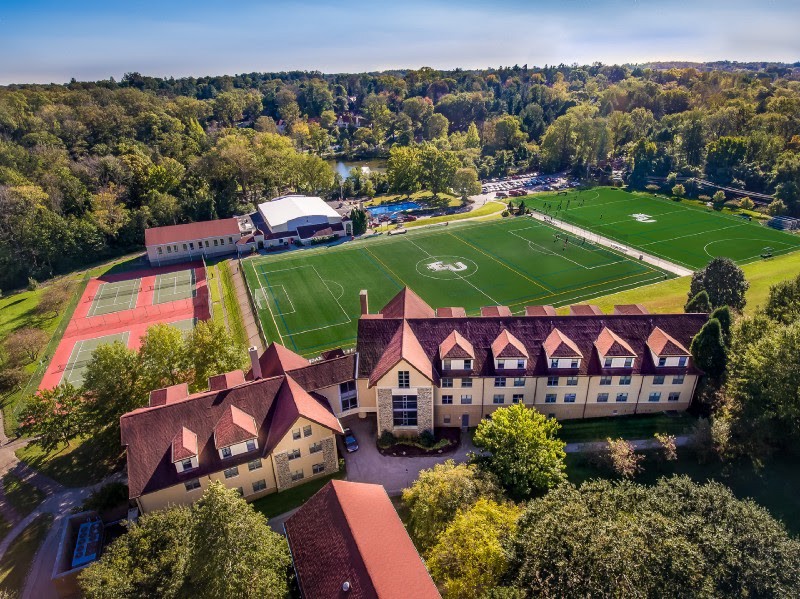 As colleges and universities begin to manage to reopen their campuses to students, faculty, and staff, it is clear that historic models and criteria to accurately inform decision making in the face of the CoVid-19 pandemic are neither correct and/or complete (our article about the 1st black swan event to hit US Higher Education can be found here).
As the calendar continues its unrelenting march from spring to summer and onto fall, so does the discussion, debate, and planning for an eventual reopening of institutions around the world.
K-12 institutions are facing the questions of how and when to re-engage students and to reopen their facilities. However, higher education faces even more complex questions, not all of which are in the institution's control… In the United States, K-12 education is effectively mandatory and nearly all choices of where to attend school are relatively simple — the public school closest to home or perhaps a local private school. The same is not true of higher education. Students are neither mandated to participate nor are they restricted by geographic boundaries.
The big question for higher education is why would the nearly 22 million students who enrolled in the Fall of 2019 return to their current institution or for that matter any institution at all?
Much of the current discussion and debate on the future of higher education in a post-pandemic world have skipped the why and have jumped to how to accommodate students once they decide to re-engage. The way students arrive at the decision of "Will I attend college in the Fall?" and "Where will I attend college in the Fall?" are simply going to be different than in the past.
Fool's Gold
McKinsey published an article in 2003 called "Better branding" that provides a simple structure to help articulate differentiators of businesses (like Colleges and Universities) and customers (like Students). Essentially, it categorizes all features or aspects of a business across two spectrums: relevance and differentiation.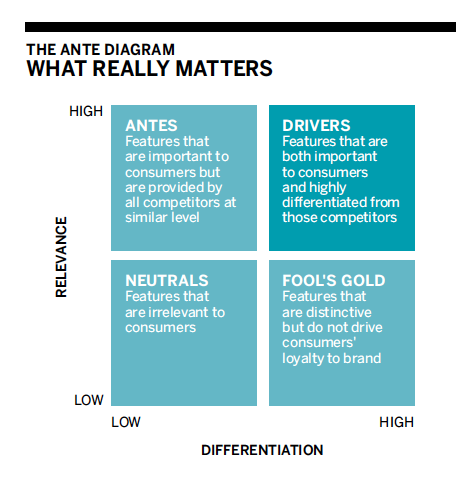 For example, consider that a restaurant kitchen needs to meet some standard of being clean and sanitary. That standard would be an ante or a feature that is important to customers but are provided by all competitors at the same level. While high in relevance, it is a low differentiator for consumers who view sanitation as an entry-level requirement.
A well-known chef or unique cuisine in a high profile location with extraordinary service would be considered high differentiation from other restaurants, and thus, a driver to the business.
Rudy's BBQ located in Austin, TX contains one of the most interesting hand-washing devices I've ever encountered — its effectively a washing machine for your hands. While I would certainly recommend using it if ever visiting a Rudy's, its handwashing wizard machine is fool's gold (at least prior to CoVid). That is, it's unique, but it is not a reason you would go to Rudy's (that would be to enjoy their delicious BBQ).
Prior to March 1, 2020, higher education might list neutrals (low relevance to students) and antes to be cleanliness, wifi, accreditation, financial aid, recruiting and retention processes, athletics, classes, and professors. It is doubtful that any student prior to that date has ever accepted or rejected a college due to its sanitation schedule, it's software solution, the times and days of week physics 101 is held, or even which professors had available seats in their class. Now, how might that change?
If few students are allowed to attend or tailgate for football games, previously a key driver, will it now be viewed as a neutral or even worse, fool's gold? Due to the limitation of activities and reliance on video conferencing and other online tools, will the quality of wireless access throughout campus transform from an ante to a driver?
Without a doubt, antes and drivers are getting ready to change. Prior fool's gold with respect to security may soon become a driver, and the school's top-notch cafeteria or over the top fitness center may become fool's gold.
Here is the point: motivations and expectations have changed due to the COVID-19 pandemic, and so have a school's feature and value proposition. Students and their parents are going to demand a new "proof" in the policies, practices, and priorities associated with college openings. Fail to meet the new "new" standards, and there will be no drivers. A framework to address these new expectations is required.
Higher Education's Hierarchy of Needs
Abraham Maslow first published in 1943 his concept of "deficiency needs" vs. "growth needs" when he was looking to understand a generalizable theory of human motivation, decision making, and interactions. These concepts are now referred to as a Hierarchy of Needs. Maslow extended his model into a generalizable theory to visually describe the constructs associated with all human motivations. That is, a specific pyramid structure can be used to understand the motivational calculations that individuals will perform when deciding if, when, and where to return to educational institutions after the onset of the CoVid-19 pandemic.
Here is a first take of what that may look like for higher ed…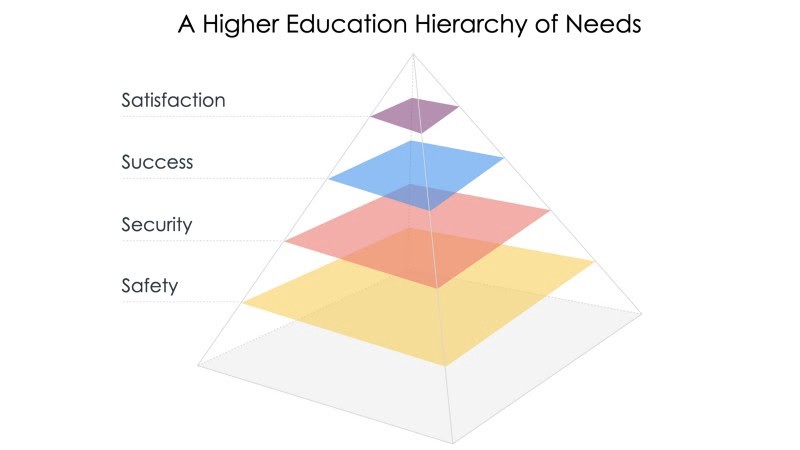 The foundational layer in such a model of human motivation and decision making will center on safety, primarily physical safety — what is the risk I will become seriously ill or die if I simply show up? What medical resources are available at the school and in the nearby community? The second layer of attributes requires emotional, financial, and psychological security — How confident am I that the school has provided all aspects of safety? How can I be assured that all standards are in place? How at ease am I in this new environment? Only then, do more traditional concepts re-enter the hierarchy, such as success — a complex equation of risk/reward, cost/benefit, and time well-spent assessments. And much like Maslow's general motivation theory, the highest level is self-actualization, or specifically for higher education, the satisfaction of earning a college degree.
Students and parents will demand a new level of safety and security, communication, engagement, understanding, and proof that each element is met before they readily return to campus. Let's break those down:
The Basic Need: Safety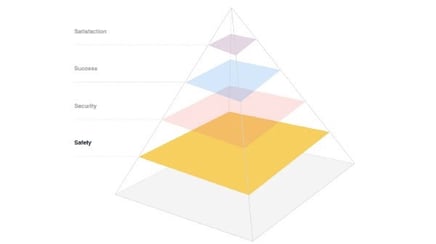 Perhaps the most obvious, the safety at each college and university must address a specific set of concerns such as: Are safety measures in place — temperature check via film scanners, UV lights, rapid Covid testing, hot-spotting? What is the social distancing policy? What is the CoVid testing policy? What is the contact tracing policy? How are they implemented and maintained? Will I be required to wear a mask?
As each policy emerges, clear definitions of roles, responsibilities, data collection, analysis, and reporting will need to be enacted and managed in order to instill confidence in this foundational layer of motivation. While many policies and safety concerns have been traditionally agreed upon and managed internally, they will now need to be explicitly broadcasted and made readily available to prospective and returning students.
The Secondary Need: Security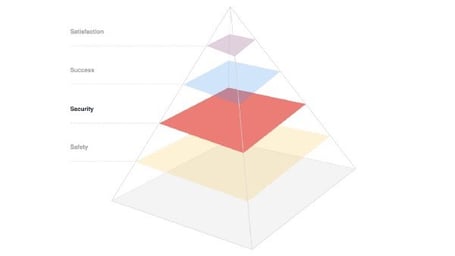 In addition to building out practices and processes to help assure the physical safety of all members of the campus community, the institution must also ensure students have tools and reporting mechanisms to combat and manage stressors associated with the CoVid-19 pandemic. Fundamentally, it's the difference between being in a safe environment versus feeling secure.
For example, every campus needs to establish systems for managing social distancing while avoiding social isolation. Schools will have to invest in added behavioral health services including processes for identifying stress, fear, anxiety, depression, and food insecurity. Student success initiatives including financial support will be essential, a requirement (ante), and a differentiator that drives loyalty. It will not be enough to simply act behind the scenes in many of these circumstances — instead, colleges will need to communicate what they will do, and then report what they actually do to build confidence in the security of being a student. Security in this time period will be a precursor to success.
The Specific Need: Success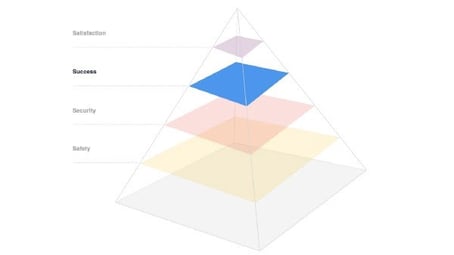 Traditional drivers of a school's success have been within the campus experience, an enigma given that only 8% of college time is spent directly in a classroom or lecture hall. From the months that have held students in isolation or self-quarantine, how will this new campus experience be defined? Will success in part be predicated on a school's ability to distinguish social from physical distancing?
Humanist psychologist Carl Rogers noted the loneliest state is not the loneliness of social relationships but being separated from one's own experience. How can a University balance social relationships and experiences for students when paranoia around an unseen virus absent a vaccination constantly lurks? Colleges will be challenged on the 92% of college time to meet expectations of balancing events and fun with safety as traditional campus experiences may be temporarily grounded or radically altered.
The current economic woes remind us that ultimately, success is defined as graduation and employment. Will students view this new campus experience and educational opportunity as a greater priority than alternatives?
The Highest Level Need: Satisfaction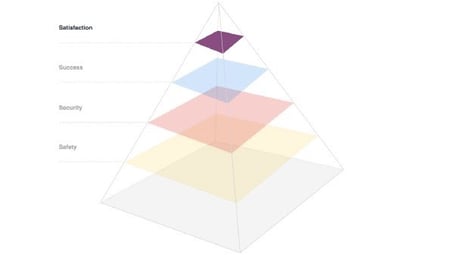 Satisfaction — the fulfillment of a righteous college experience resulting in not just a degree, but a lifetime of memories. Colleges understand the power of satisfaction very well, most notably in retention scores, rankings, and alumni donations. It's the thing that generates great pride in being an "Eagle," a "Tiger," or whatever creature defines a college's mascot. It is what has created a chain of multi-generational students, and even the disillusioned feeling for many high schoolers that "college" is where they need or want to be. While some level of ignorance may well maintain, amid the growing educational opportunities, the definition and importance of satisfaction will increase. Colleges need to establish a systemic understanding of the value that college matriculation and graduation have in the minds of successful graduates and society in general. That is, what is unique about this University that will result in a deeper, more enriching experience than a set of zoom classes, enrollment in a coding school, or direct work opportunities. Skills can be learned in many places, but only here can you be an "Eagle" — that needs to actually mean something unique and special to properly convey satisfaction.
Conclusion
These ideas are offered as a way to ground the thinking, planning, and action that colleges and universities need to consider as they face an entirely new reality where the unknowns outweigh the knowns by a large number. Understanding the underlying motivations that will shape student behaviors is a key component to achieving success. The perception that "the campus will be safe" needs to be transitioned to "here is the plan to assure the campus is and will remain safe, and those attending can feel confidently safe." To some, the details will be very important. To others, the simple acknowledgment that details exist will suffice.
While CoVid-19 is indeed facilitating some businesses (e.g. retail liquor sales), it seems more obvious how it negatively impacts others. In particular, businesses that may have been squeaking by, are accelerating in their descent or are already dead. With certainty, many colleges will face a similar demise or be forced into a different almost unrecognizable state. Absent meticulous planning and stakeholder feedback, the reason that many of these institutions will have failed is due to the inability to distinguish the new drivers from fool's gold — the new motivations of its students. The real winners will transform their offerings and drive brand loyalty to new heights, even during a pandemic.
 — — — — — — — — — —
You can find Degree Analytic's latest innovations in Higher Education around Social Distancing, Contamination Tracing, and Student Re-acclimation here
Authors:
Dr. David Palumbo, Ed.D — Chairman at Degree Analytics
Aaron Benz — CEO, Founder of Degree Analytics
Dr. LarryBenz, DPT, OCS, MBA, MAPP — President & CEO Confluent Health