Degree Analytics Raises $1MM to Help Students Graduate College
Jan 23, 2018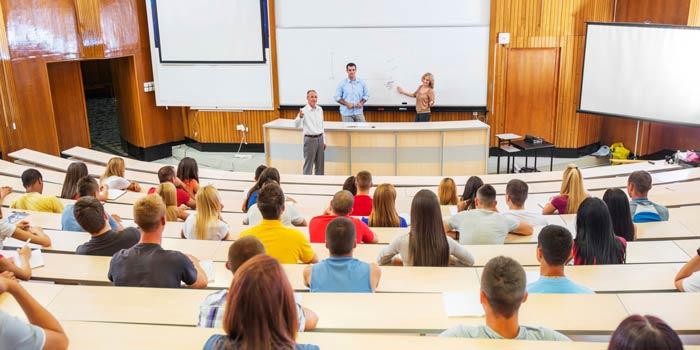 AUSTIN, Texas, January 23, 2018 — Austin-based Degree Analytics, a Big Data & Machine Learning startup that facilitates student success and increases graduation rates by leveraging IoT data in Higher Education Institutions announced that it has oversubscribed an internal round of funding and raised an additional $1MM. Investors who bring their expertise include Rick Dalzell, Former Amazon SVP & CIO; Dr. David B. Palumbo, Austin-based serial entrepreneur and EdTech industry veteran; Dr. Larry Benz, Former Chairman of the Board at University of Louisville, Confluent Health Founder. Degree Analytics entered the Capital Factory accelerator in Austin, TX in December of 2016, and has amassed both domestic and international clients.
The company will use the funds to develop new solutions, enhance its current platform, and expand its domestic and international presence. "There are more data being generated on the college campus than ever before, and we are on the forefront of turning those non-traditional non-academic data sources from data to insight and into action," says Aaron Benz, co-founder, and CEO of Degree Analytics.
"The Degree Analytics team represents a new breed of company focused on the business of learning. Bringing together a world-class team of technologists, designers, psychologists, and machine learning experts, all dedicated to solving one big problem- student success. We are inspired by their passion, vision, and talent and could not be happier to be part of supporting their growth." said Chairman Dr. David B. Palumbo.
At 4-year institutions in the US, nearly 1 in 5 first time full-time freshman will not graduate. Collectively, less than 60% of students graduate within 6 years from the school they started at. Benz believes that behind the $1.2 Trillion student debt crisis is an even bigger one – "… students who don't graduate."
Degree Analytics has a patent-pending analytics process which takes non-traditional and discrete data sources and derives student behaviors, like class attendance and library usage, passively behind the scenes. It then performs various machine learning processes that monitor in real time, the behavioral reasons that may be contributing to a student succeeding or dropping out.
"Academic data really only provides schools and counselors with narrow time slices of what's going on in the life of a student – it's hard to effectively assess student engagement when mid-term grades and surveys are some of the best data points you have. We've cracked the code to actually measure student engagement every day of the year. The potential to measure, impact, and elevate student success really takes on a whole new meaning with this kind of insight." Benz envisions that as a student's data footprint continues to grow, it can be used to provide more personalized experiences that will ultimately improve student engagement and graduate more students.
Benefits for Universities
Real-time behavioral metrics for student success. Counselors, teachers, and coaches can actually impact a student's behavior

Quick Implementation and Integration: Degree Analytics has radically reduced the implementation period by dynamically wrangling several different data sources

Improved student insights: A student's journey extends far beyond a survey or course grade. Universities now have insight into how students use their campus and perceive value without any additional work for faculty or administrators
Benefits for 3rd Party Technology or Service Providers
Degree Analytics exclusively focuses on the data and generating insights. Its API can be used to integrate other existing software applications or even forward data to other visualization providers
For a demo of Degree Analytics, email info@degreeanalytics.com or visit DegreeAnalytics.com
About Degree Analytics
Degree Analytics helps Universities graduate more students. Degree Analytics has developed a predictive analytics system that leverages IoT data from around campus to provide institutions with real-time behavioral insights and action plans. Founded in 2014, the company is headquartered in Austin, TX. For more information, visit degreeanalytics.com.